With some slowing of home sales, it's starting to become a buyer's market. This also means that home buyers are becoming more savvy, carefully comparing deals and value. We've always welcomed and encouraged buyers to shop around and compare features, finish and build quality. A buyer has done just that in the second phase of Talbot Village. We can guarantee no other home in Talbot Village has many of the design features, finishes (such as the exotic marble tile) and fixtures (like a total of 18 wall sconces throughout, or the ceiling bathtub filler) featured here. Even though it's one of the highest priced homes on the street, it's definitely the best value! The photos below taken with a mobile phone during the finishes touches show some of the unique features this home has to offer.
The more modern kitchen provides more than a clean aesthetic, loads of storage hides behind those numerous doors, even above the hood. Far from sterile, the full granite range surround provides character and the white Silestone countertops allow the beautiful slab we hunted for be the focal point.
The buyers requested a full backsplash of oversized subway tile laid in a herringbone with cantilevered shelves made from reclaimed wood.
Still on the main floor, the great room features a two storey wood panelled wall and back-lit fireplace surround design using LEDs.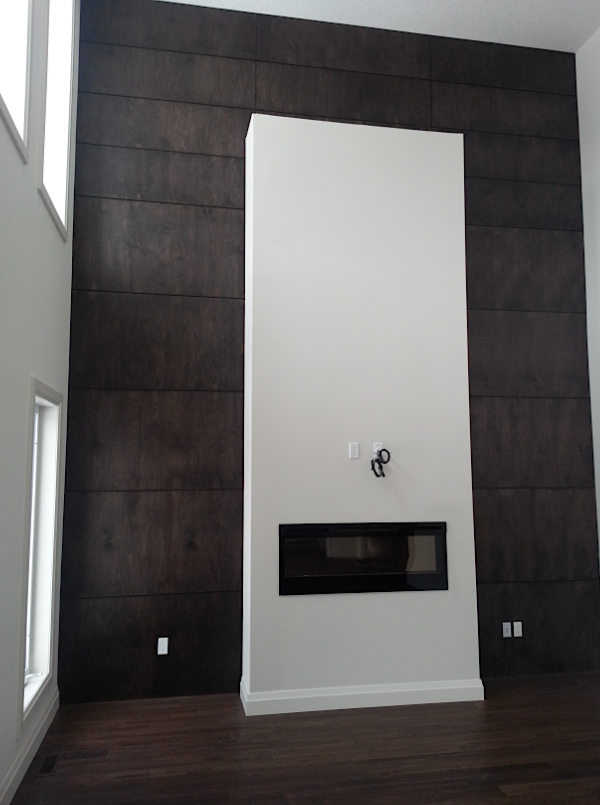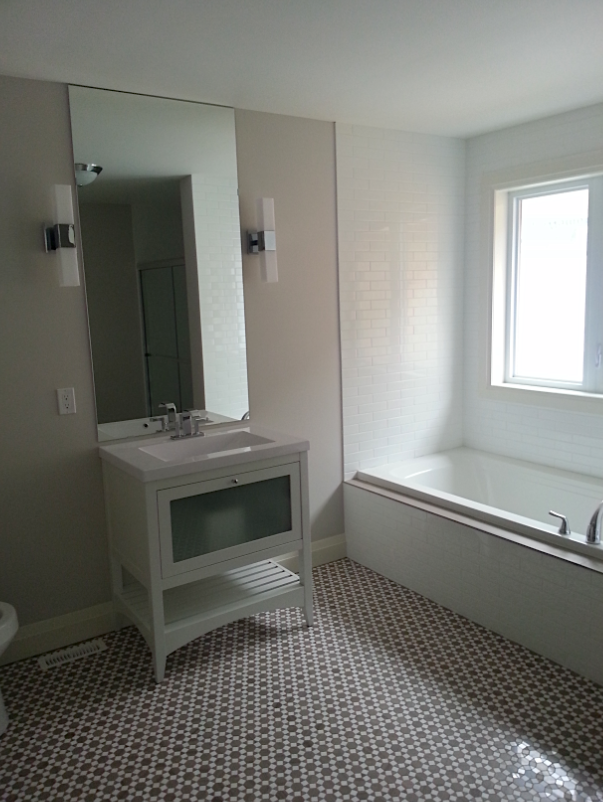 Besides the sumptuous marble floor shown in the photo, the main bathroom features a large built-in chest for storage, and tiled shower with full sliding glass door.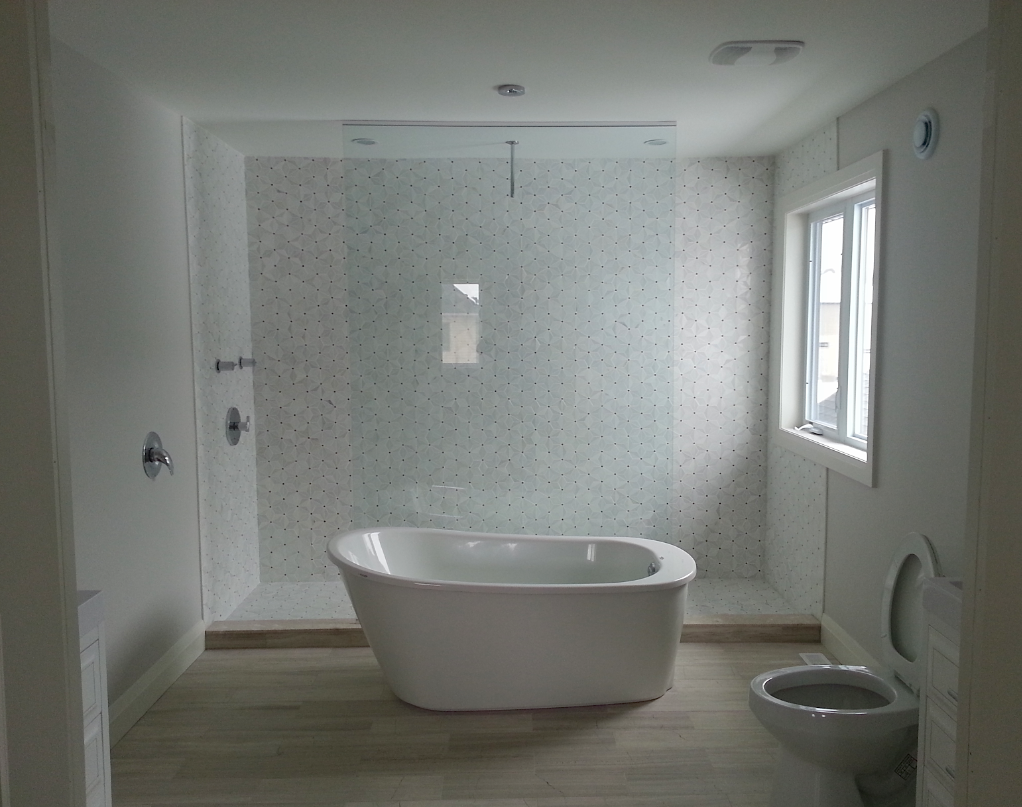 The en suite is a sight to behold with its floating bathtub placed in the middle of the bathroom, and beautifully tiled shower behind. We didn't forget about the tub filler… if you look carefully in the ceiling there's a small chrome fixture, which is the laminar ceiling tub filler by Kohler. (The rain shower head was yet to be installed at the time of this photo).